Who can Participate?
Any child who is hospitalized or under medical supervision and cannot attend his or her home school for two weeks or longer is eligible to participate in Omar's Dream Program.
Program Administration
Omar's Dream Program is funded and administered by Omar's Dream Foundation. The Foundation will work with each student, hospital and educator to ensure the Program is successful. No two situations are alike and, thus, the Foundation is available to answer questions, train, trouble-shoot, and consult.
Each parent or guardian must complete a Consent form to permit Foundation Personnel to visit the student to assist with his or her participation in the Program.
For privacy reasons, hospitals and/or the home school may have additional requirements.
How can a student's family help?
Omar's Dream Program is most successful when the student(s) have support from their family members. The type of support available will vary from family to family and, thus, this section is meant as a guideline to address questions that may arise. Each family will determine what works. Contact with Omar's Dream Foundation is likely to be initiated by the student's parent or guardian. From that point forward, Foundation representatives will work with the participating student and family members, as necessary and appropriate, to ensure the participating student's success. As mentioned above, Omar's Dream Foundation will provide necessary equipment, initial set-up and ongoing support free of charge.
Omar's Dream Foundation understands that every student's situation is different. To the extent possible, family members can expect to coordinate as-needed with the educator(s) to ensure the student's successful participation. This may mean that a family member delivers projects and/or assignments from the student to the teacher. The family members also may need to pick up school supplies/books and assignments from the teacher or elsewhere (e.g., science fair project supplies). Family members also can act as a conduit between the student and the Foundation.
In situations where a family member is not able to assist as described above, Foundation representatives are available to consult and help find solutions. In many cases, students may have friends or case workers (or even dedicated teachers) who can help where needed.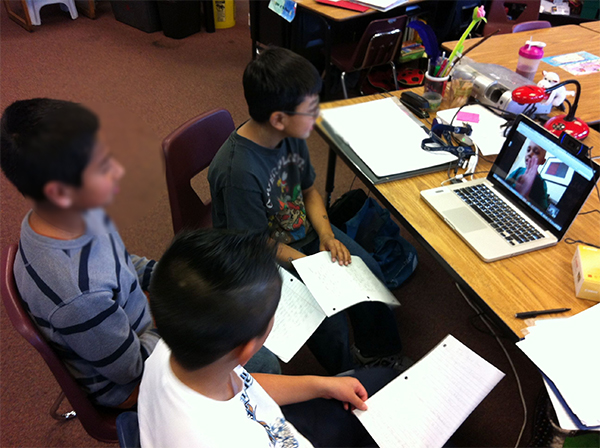 Continuation after leaving the hospital
Once a student is discharged from the hospital, he or she may not be cleared to return to his or her home school. In these situations, Omar's Dream Program ensures education continuity for the student.
Eases re-entry into regular classroom
Enabling a hospitalized child to attend their home school remotely has far reaching benefits beyond getting an education.  Children undergoing sustained medical treatment feel isolated and want to establish a normal routine in their lives. Providing electronic access to the student's home school allows that student to maintain consistent relationships with his teachers and friends, thereby sustaining the normalcy that these patients desire.